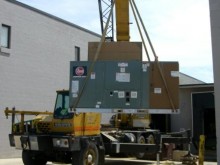 Building can be a great experience. Choosing your windows, flooring, cabinets, and more is fun.
We assist both builders and homeowners with great choices for your structure's indoor air comfort. We can provide ideas and solutions to provide an indoor habitat that will deliver the level of comfort that you desire.
Whether it is zoning to provide independent room control, radiant floor (warm-floor) heating for unparalleled comfort, indoor air quality control to relieve allergies, or other comfort areas, we have solutions.
We offer dependable advice, professional proposals, and clear explanations of our work and products to make your building project proceed without incident and frustration