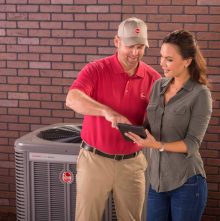 Heating and cooling your home accounts for about half of your home's energy use. With so many choices in equipment, it is important to select the right heating and cooling equipment for your home and budget.
Look to the experts at Manitowoc Heating and Refrigeration Services to provide the full range of heating and cooling products plus service you can depend on, 24 hours a day.
Benefits of Variable Stage Heating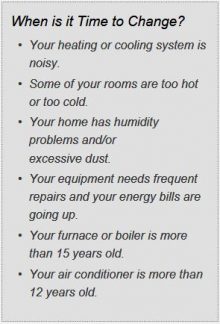 If you have an older furnace, it is likely that it is a single stage furnace.
A single stage furnace is either on or off. On when there is a call for heat, off when it's warm enough. When it's running, it's running at full capacity often creating more heat then the home requires. Many people experience a large temperature range from too hot to too cold.
Two-stage and variable-stage furnaces have multiple levels of heat output—higher for cold winter days and lower for milder days. The lower setting is adequate to meet household demands a majority of the time, requiring less energy and providing more even heat distribution.
Variable-stage furnaces start in the lower stage instead of reaching full capacity all at once. That means there is no sudden blast of air that is noisy and makes you uncomfortable. When the home has reached the desired temperature, the lower speed fan remains on for awhile, to push the remaining warm air out of the ducts.
Variable-stage furnaces provide:
More consistent comfort
Quiet operation
Improved air filtration
Efficient performance